56yp-38-19-40boup, pink geometric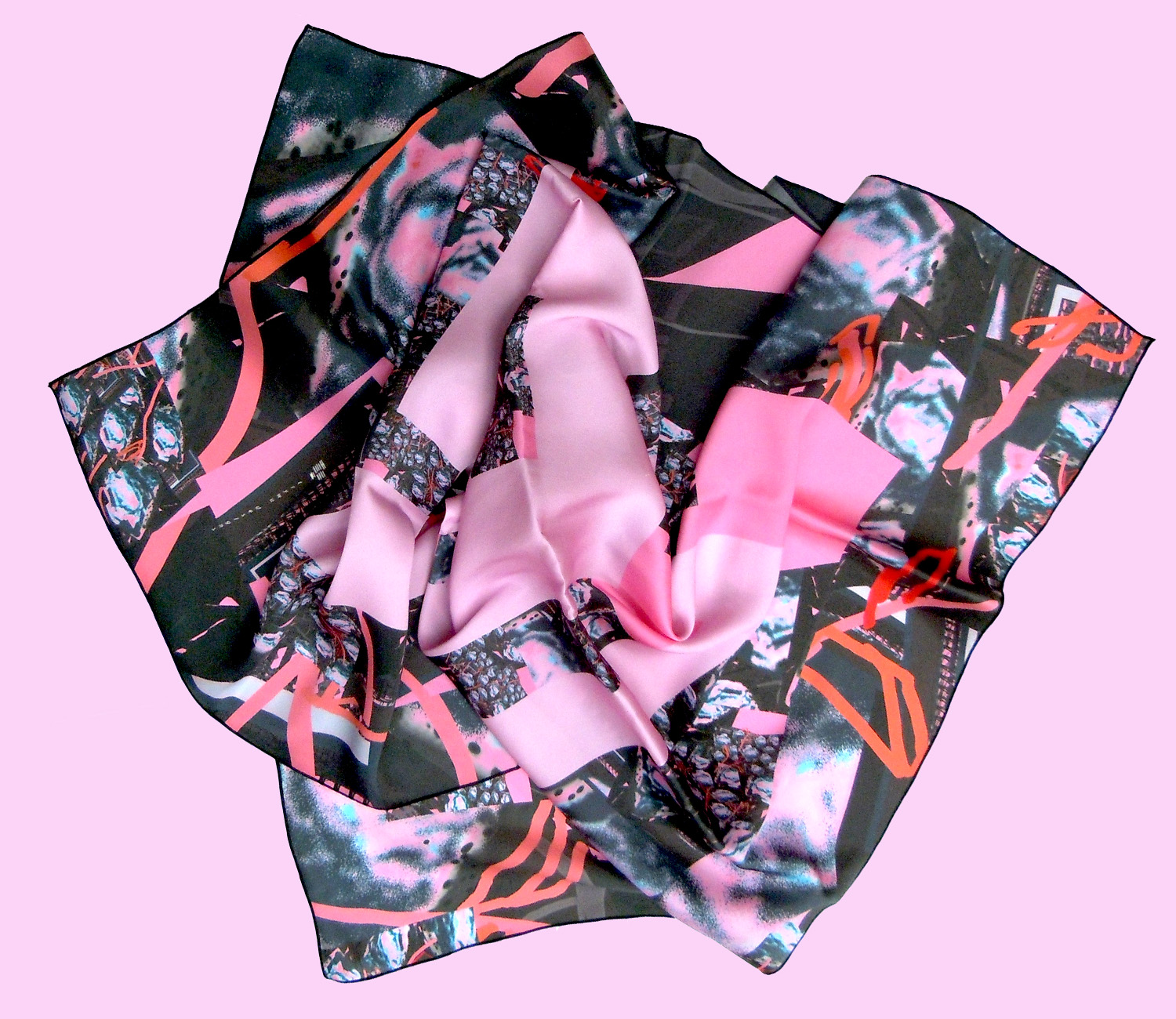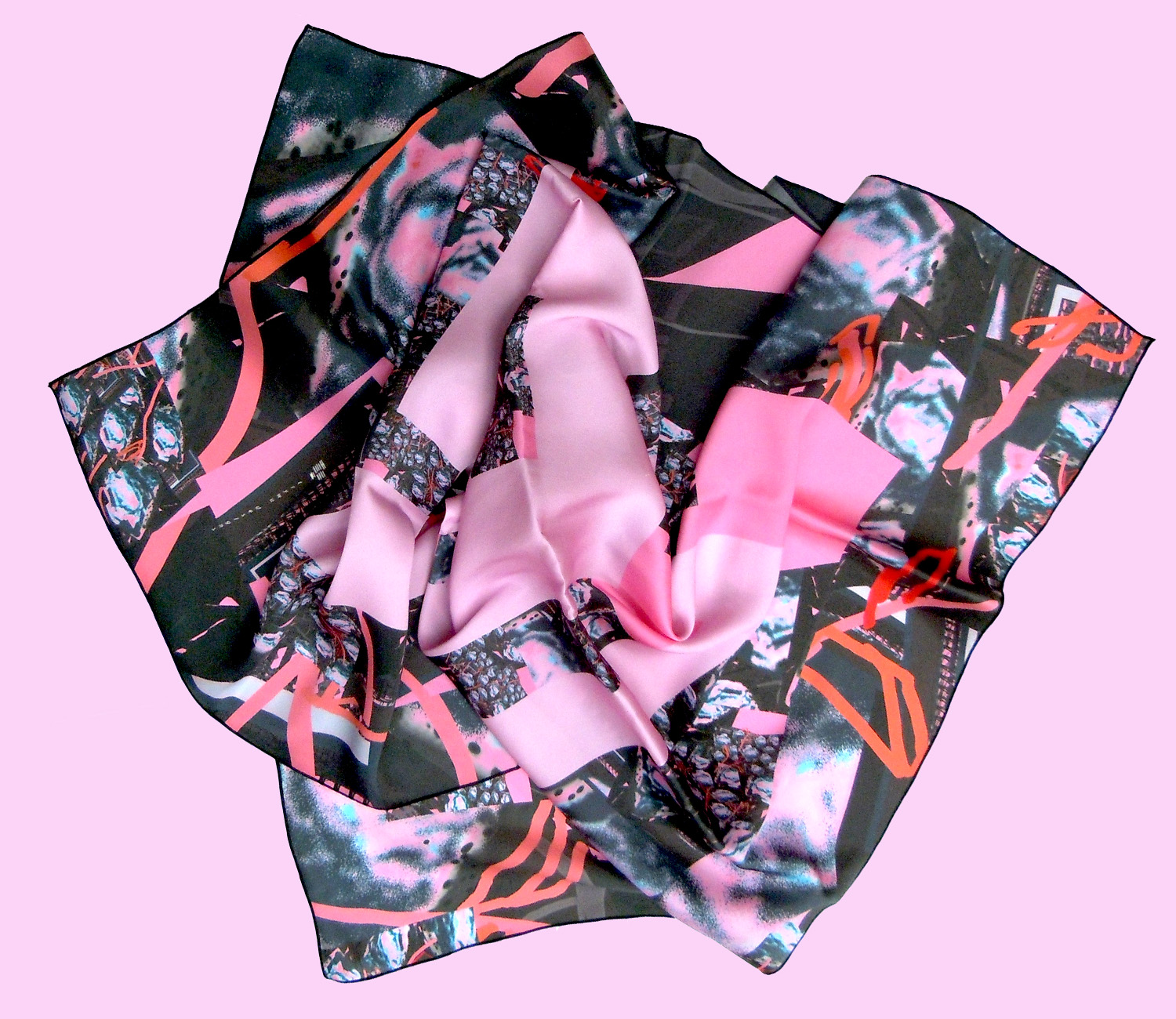 56yp-38-19-40boup, pink geometric
pink geometric has been printed by a small print shop in Florida. the silk is named symphony neon, a 19mm silk charmeuse, a soft and strong fabric. the colors are intense and the underside of the fabric is a light white/cream color.
1 in stock: silk charmeuse 19mm.
40x40in / 101.6x101.6cm
this pattern has been considerably enlarged giving the scarf a granular and soft look.
shipped in a gift box.
a delicate machine rolled hem
click to enlarge image